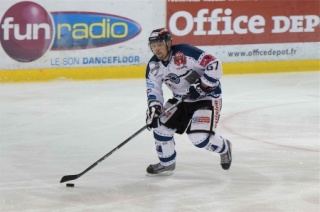 Tommy Latouche-Gavin last season with the Kimberley Dynamiters was 2007-08, he played in 52 games, scored 44 goals, and had 40 helpers. He played three seasons with the Dynamiters, averaging 1.36 points per game.
This past season Latouche-Gavin played for
Jarfalla Hockey Club
. He scored an astounding 23 goals and 40 points in 13 games.